Apple Pie
Apple Pie, featuring Shaquille O'Neal, Drew Bledsoe, Mia Hamm and Grant Hill, is a tribute to the often-invisible strength, courage and power of mothers. The film was broadcast nationally on ESPN to critical acclaim and was called "illuminating – told with deftness and emotion… priceless" (Richard Sandomir, The New York Times); "heartwarming" (Larry Stewart, Los Angeles Times); "fantastic" (Bill Littlefield, NPR); "excellent" (Miles O'Brien, CNN); "this is one for you" (Bill Griffith, The Boston Globe); "a winner" (Bob Lobel, CNN); and "special" (Jim Baker, The Boston Herald). The film was also a recommended pick in both Entertainment Weekly and TVGuide.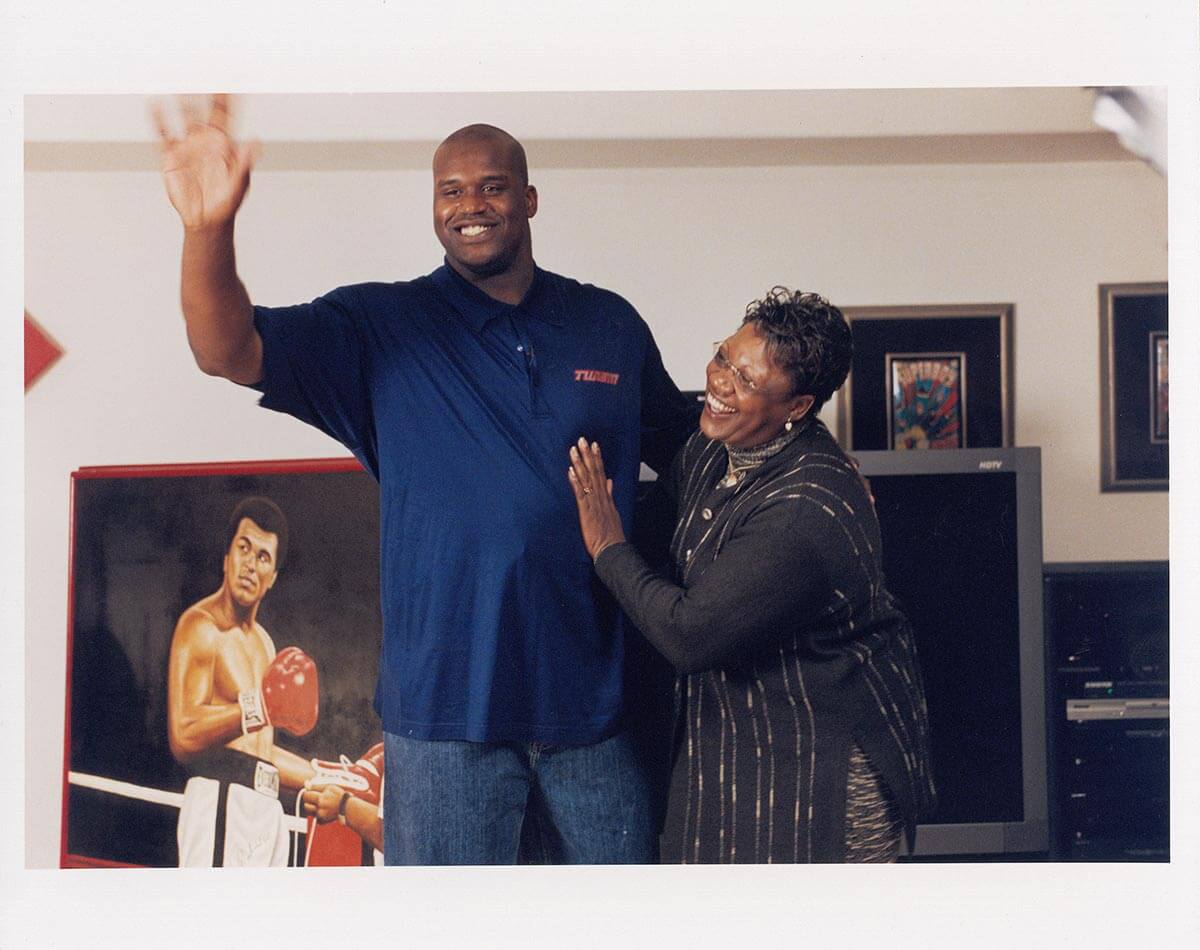 The film features, in order of appearance, NFL Super Bowl quarterback Drew Bledsoe and his mom, Barbara; Major League baseball star Kenny Lofton and his grandma, Rosie Lou; WUSA soccer star Mia Hamm and her mom, Stephanie; NHL All-Star Tony Granato, Olympic Gold Medalist Cammi Granato and their mom, Natalie; First blind climber to summit Mount Everest Erik Weihenmayer and his mom, Ellen; Indy car racer Sarah Fisher and her mom, Reba; NBA star Grant Hill and his mom, Janet; Olympic gold medal wrestler Rulon Gardner and his mom, Virginia; WUSA soccer star Brandi Chastain and her mom, Lark; Ironman triathlete Molly Barker and her mom, Mary; MVP and NBA star Shaquille O'Neal and his mom, Lucille. For more information on the athletes and their mothers, click here.
This film would not have been possible without the generous support of New Balance. New Balance also provided major funding for A Hero for Daisy.
Aired On

Underwritten By

Keep Connected
fantastic

– Bill Littlefield, NPR