Underwater Dreams
Underwater Dreams, written and directed by Mary Mazzio, narrated by Michael Peña and funded by the Laurie M. Tisch Illumination Fund and the Bezos Family Foundation, chronicles the epic story of how the sons of undocumented Mexican immigrants learned how to build an underwater robot from Home Depot parts – and defeat engineering powerhouse MIT in the process. Hailed by Jonathan Alter as "the most politically significant documentary film since Waiting for Superman (The Daily Beast); featured on the Colbert Report; called "astonishing… already a contender for the best documentary of 2014′′ (David Noh, Film Journal); "moving and insightful" (Gary Goldstein, Los Angeles Times), and named one of the Best Family Movies of 2014 by Common Sense Media, Underwater Dreams was released theatrically in Los Angeles, New York, and Phoenix with AMC Theatres and then screened at the White House, with introductory remarks by President Obama. The White House screening came on the heels of a new coalition of corporate funders, educational institutions and non- profits, all galvanized together by the film to fund STEM education for under-represented students. Called the Let Everyone Dream Coalition, the film has now raised approximately $100 million dollars.
Underwater Dreams also opened Clinton Global (with Chelsea Clinton moderating); screened at the Aspen Ideas Festival (with Jonathan Alter moderating); and embarked upon a 100-city tour in partnership with AMC Theatres for non-profits and schools to bring large groups of students to their local AMC to see the film on the big screen. In partnership with NBCUniversal, a special version of Underwater Dreams was broadcast, simultaneously in English and Spanish, on MSNBC and Telemundo. The film is currently broadcasting on EPIX and parent company, Viacom, has hosted screenings for members of Congress. The Gates Foundation funded a special initiative around the film with NCLR, TheDream.US, and Babson College to create middle and high school curriculum and do a deep dive in 20 cities with the film, focusing on both student and parent engagement around STEM.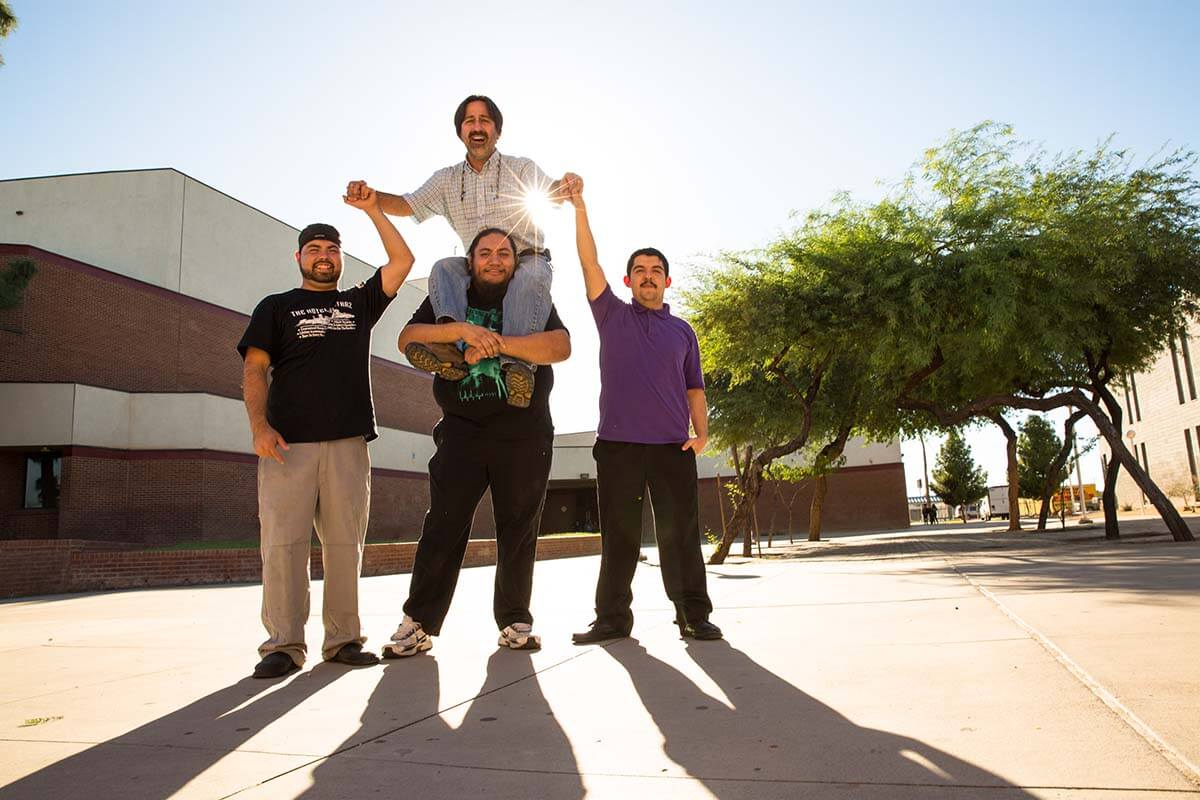 The impact of the film has been profound, from corporate funders joining our Let Everyone Dream Coalition, to younger students being inspired to study math, to older students mobilizing social action. As examples, a screening for 1000 middle school students in California yielded cheering throughout the film and post-discussion comments such as this: "Because of my culture, I never thought I could be anybody. But after seeing your movie, I am a strong person and I can go do something big." Other students have tweeted "this movie makes me want to go do my math homework."
Funded by the Bezos Family Foundation and the Laurie M. Tisch Illumination Fund, with additional support from Babson College, the Virginia G. Piper Charitable Trust and others. Executive Producers: Michael Peña, Laurie Tisch, Jackie Bezos, Mike Bezos, John H. Carlson, Hope Pascucci, Mike Pascucci, Jeb Bush, Jr., Stephanie Hunt, Hunter Hunt, Christine Vachon, Sanjay Rawal, and Sarah Lenti.
The film is available via DVD, Vimeo, iTunes, as well as for special events.  50% of all profits from the film will be donated to the Carl Hayden Robotics Team first, and then to TheDream.US
SEE President Obama's introductory
remarks to Underwater Dreams. The
film raised over $100 million dollars to
fund STEM education for underserved
youth in partnership with the White
House. In addition, Oscar Vazquez,
featured in Underwater Dreams, was
invited to join Michelle Obama for the
President's State of the Union address.
Stephen Colbert interviewed Oscar
and Mary on The Colbert Report about
the film, which is now available on
DVD, iTunes, Amazon, Vudu, and Vimeo.
Aired On
Underwritten By
Keep Connected
May be the most politically significant documentary since Waiting for Superman…

– Jonathan Alter, The Daily Beast