A Hero for Daisy
Remastered to 4k in celebration of the 50th anniversary of Title IX, A Hero for Daisy chronicles two-time Olympian Chris Ernst who galvanized her rowing team to storm the Yale athletic director's office in 1976 to protest the lack of locker room facilities for the women. Nineteen athletes stripped, exposing the phrase "Title IX" in blue marker (referring to legislation enacted in 1972, mandating gender equity for all institutions receiving federal aid). The impact was immediate and national in scope. The film was hailed by The New York Times as a "landmark film" (Martha Ackman); "fantastic" (John Walters, Sports Illustrated); "remarkable" (Bill Littlefield, NPR); "powerful" (Barbara Huebner, The Boston Globe); "a must see" (Sports Illustrated for Women); "inspirational" (TV Guide); and columnist Jay Weiner wrote for The Minneapolis Star Tribune, "If you are a boy or man, and think Title IX was unnecessary, check out this film. If you are a girl or woman, and believe enforcing Title IX was a polite tea party, see this movie…"
The film aired nationwide on ESPN Classics, Oxygen, WGBH, and WTSN-Canada, was invited to screen at the Smithsonian, and is in thousands of classrooms across the country.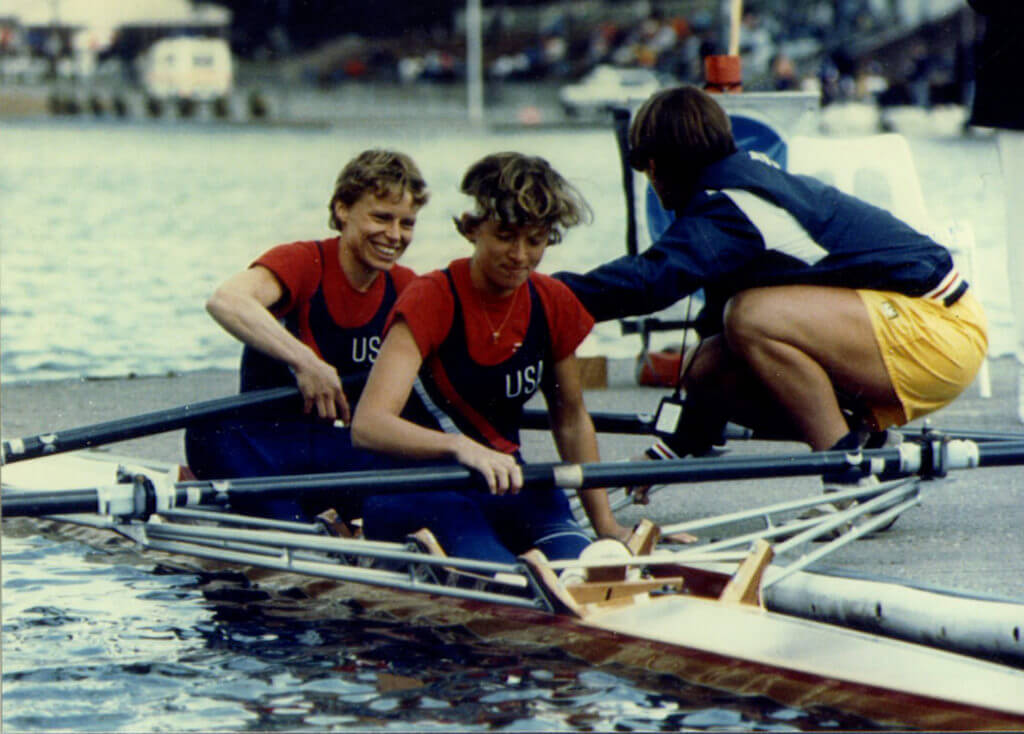 A group of parents in Michigan, inspired by A Hero for Daisy, filed a lawsuit contesting unequal treatment of high school girls throughout the state, which prevailed, years later, at the US Supreme Court.
We are deeply grateful to Welch's and New Balance for providing major funding for this project. In addition, both Welch's and New Balance generously underwrote the first educational initiative by gifting the educational version of the film (along with teaching materials) to 100 girls' high schools and 100 Girl Scout Councils.
Additional funding by CLIF bar; LUNA; Paul Richer; Tom Henry; Peter Bos and Sissel Cooper Bos; Sara Johnson; Lib Delana and Henry Fox; Boathouse Sports; Concept 2, Inc.; Paula Mazzio; Theresa Mazzio; Eric Hamilton and Lynda Radosevich; Women's Sports Foundation; Mrs. Thorn Pendleton; Mount Holyoke Crew; Alan Hoffman and Sally Strawn; Doug and Eliza Burden; Life is Good Company; Ted Van Dusen and Composite Engineering Van Dusen Racing Boats; Ellen Brodsky and Ted Rybeck; Larry O'Toole and Gentle Giant Moving Company; Joe and Susan Collins; Titou P. Smith; Dave Randa; Lynnae Schwartz; Durham Boat Company; Carla Mazzio and Liz Mazzio; Jon and Tracy Smith; Chip and Cindy Matthes; Alice Delana; Melissa Merritt; Ruth Bernhardt; Kit Collins; JL Racing; and Nike.
Airing On



Aired On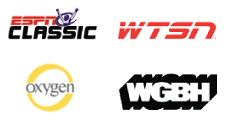 Underwritten By

Keep Connected
a landmark film

– Martha Ackmann, New York Times